PKF Advisory LLC
PKF Advisory's nationwide, integrated team of highly credentialed and intensely knowledgeable professionals frees business leaders from distraction and disarray.  So they can run their companies while relying on a single firm for help executing critical initiatives.
03/31/2023
3 Steps to Maximize the Value of Your Business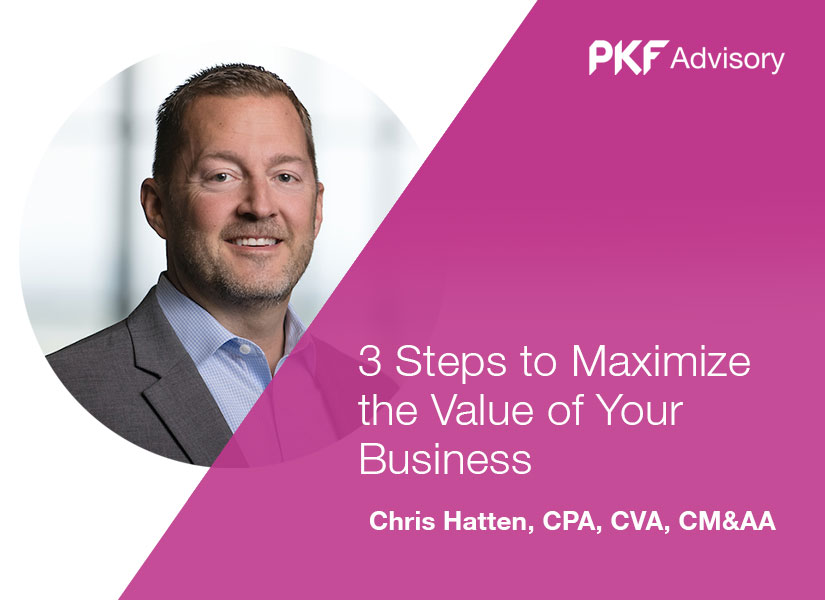 View here
All Insights
Insights
03/22/2023
Protecting Your Business from Cyber Fraud During a Financial Crisis
The recent events that have rocked the banking industry on Friday with the collapse of Silicon Valley Bank have caused anxiety and uncertainty for a number of businesses and their clients across the globe.
View here
03/15/2023
Businesses with R&D Expenditures Must Prepare for the Risk of Higher Taxes
Contrary to expectations, Congress closed out 2022 without restoring taxpayers' ability to fully deduct research and development (R&D) expenditures in the year incurred. 
View here