PKF Advisory LLC
PKF Advisory's nationwide, integrated team of highly credentialed and intensely knowledgeable professionals frees business leaders from distraction and disarray.  So they can run their companies while relying on a single firm for help executing critical initiatives.
05/25/2023
The Importance of GAAP Financial Statements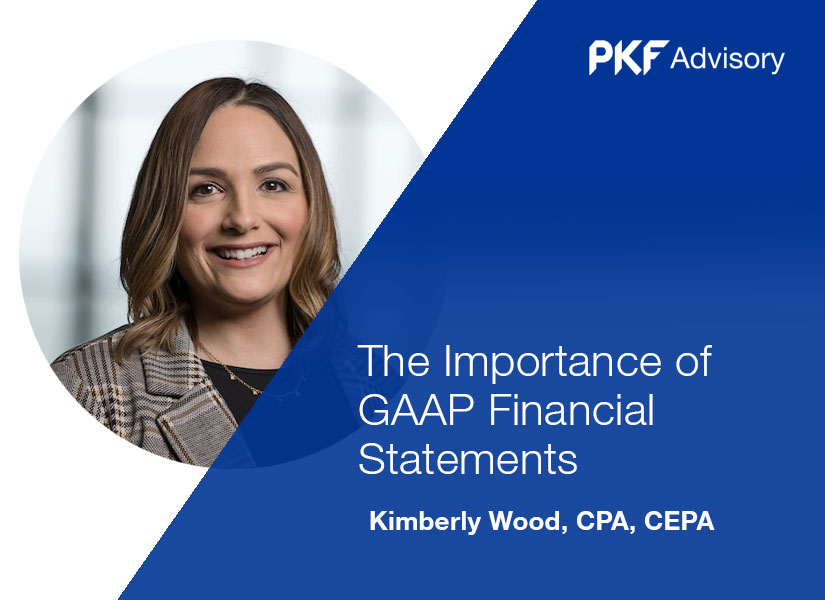 View here
All Insights
Insights
05/23/2023
Avoiding IRS Challenges with Business Owner Compensation
Operating a family-owned or closely held business requires owners to make decisions with significant tax consequences.
View here
05/16/2023
Don't Be Fooled: Employee Retention Credit Scams
The Employee Retention Credit (ERC) is a valuable tax credit provided by the U.S. government to offer financial assistance to businesses that were negatively impacted by the pandemic.
View here